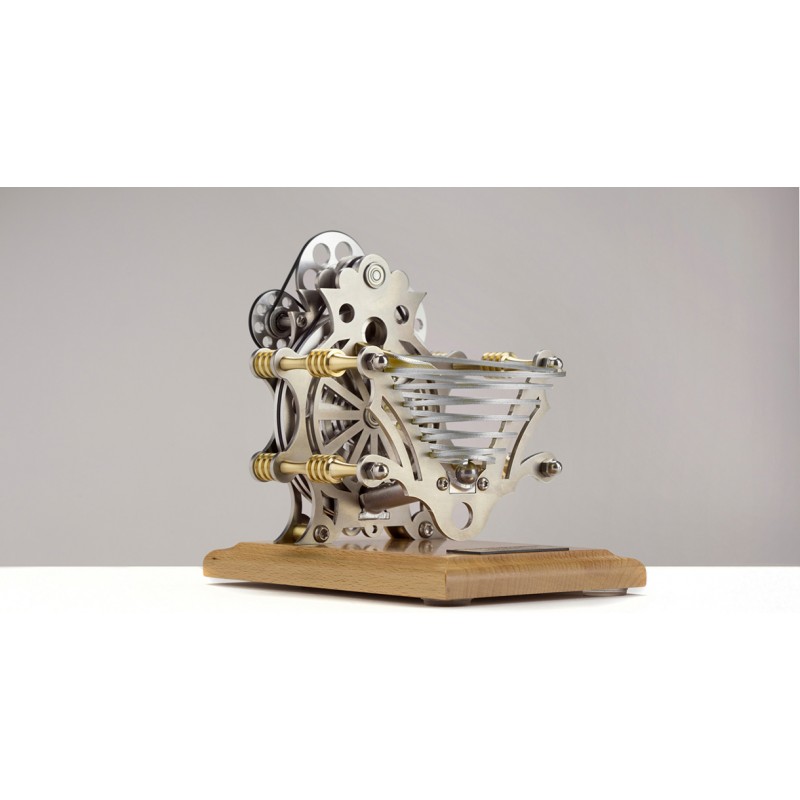  
ROLL-1 Steampunk Marble Machines
The high-quality marble machine with its 8 constantly moving marbles evokes universal amazement!
Böhms entry into the world of marble machines is a real eye-catcher for both young and old; follow the 8 marbles in the tornado loop, be amazed by the marble machine!
HB5 motor is NOT part of the delivery but can be ordered additionally!
Our Roll-1 can be driven by every stirling engine, too! The best option is our HB5 - Powerplant.
Data sheet
DIMENSIONS

15,8 cm x 10,8 cm x 15,4 cm L x B x H

WEIGHT

850 g

MATERIALS

Brass, steel marbles 9,5mm, stainless steel sides, aluminium drive wheels, spiral only in stainless steel anymore

ADDITIONAL INFORMATION

4 ball bearings 3 speed adjustable with a belt wheel Direction, clockwise or counterclockwise
Customers who bought this product also bought: