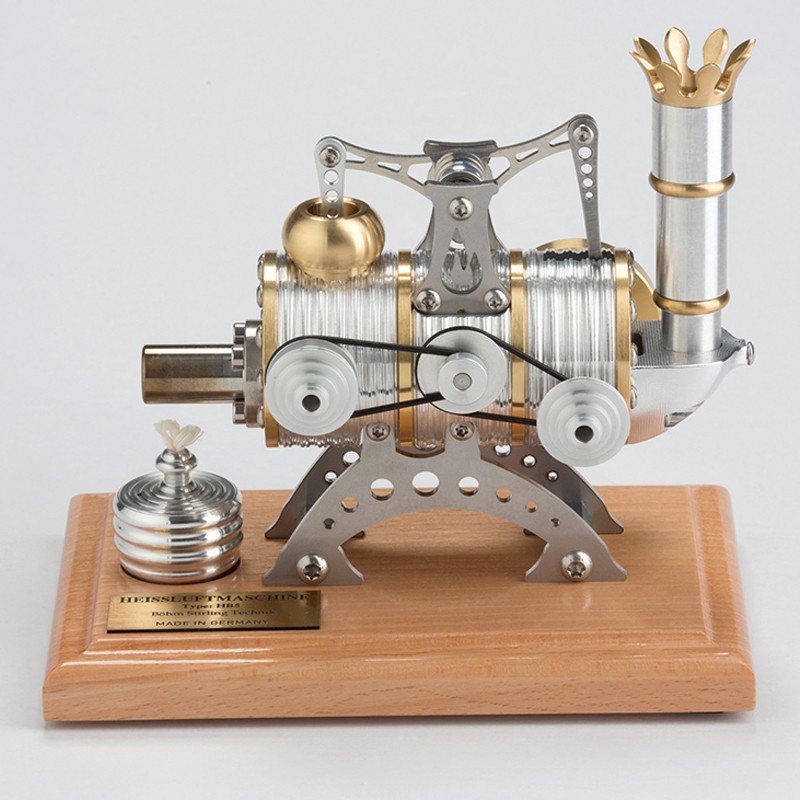  
Stirling Engine HB5 - Power Plant
Impressively powerful. Well chilled, this power package does not get out of breath! The Windmill and the Ferris wheel are not included but you can order them separately.
Powerful stirling engine which fits perfectly to our W1 Windmill and the Ferris wheel. There are 8 different possible speeds and also two drive models drive simultaneously
Data sheet
DIMENSIONS

approx. 16 cm x 11 cm x 14,5 cm

WEIGHT

950 g

MATERIALS

Brass, stainless steel, aluminum

CONTENTS OF ASSEMBLY KIT/CONTENTS OF FINISHED MODEL

131 Individual parts, including two 110mm x 1.5mm drive belts

FUEL

94 - 96 % methylated spirits (uncolored)

DRIVE

8 different speeds for external drives

RUNNING TIME

aprox. 10 min.
Customers who bought this product also bought: