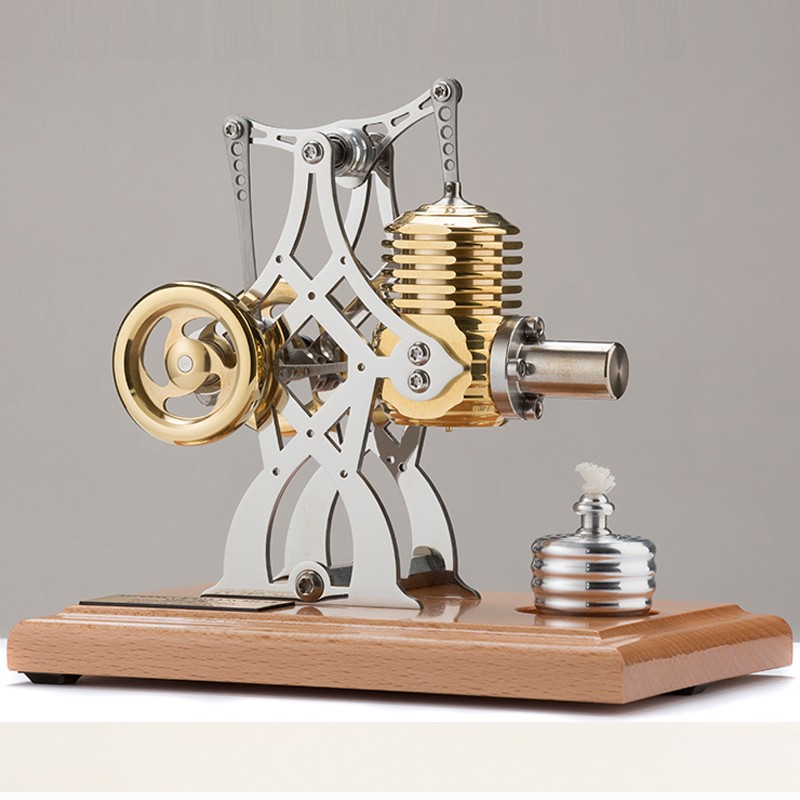  
Stirling Engine HB25 - Little Bridge
"Little Bridge" if you build with! The small bridge connects form beauty and brilliant technology in one.
Data sheet
DIMENSIONS

15,6 cm x 10,8 cm x 14 cm

WEIGHT

950 g

MATERIALS

Stainless steel screws & guide components; brass cylinder & wheels

ROTATIONAL FREQUENCY RANGE

max. 2000 rpm. Can be regulated to run slow

CONTENTS OF ASSEMBLY KIT/CONTENTS OF FINISHED MODEL

56 parts, which 4 of them are ball bearings

ASSEMBLY TIME

approx. 1,5 h

RUNNING TIME

approx. 10 min.